A few words about the Doctor
"It is better to prevent it than to cure it"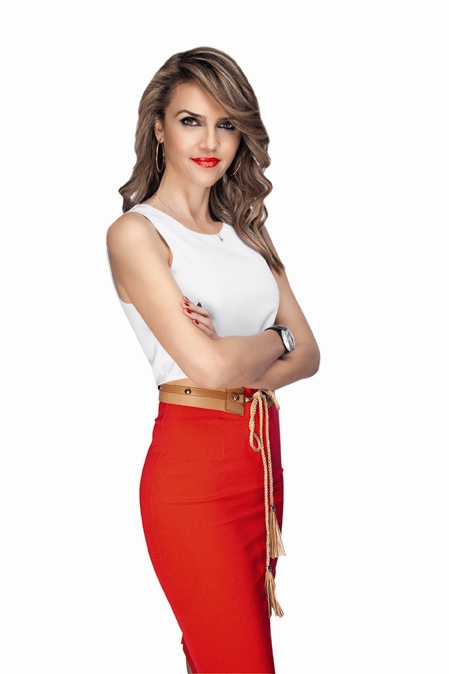 THE RIGHT NUTRITION CHANGES EVERYTHING
I was obese as a child and I have personally experienced racism and rejection at the most sensitive age, since children are the most honest but at the same time the harshest judges. With a lot of effort, deprivation and without the necessary guidance I managed to lose the extra pounds but this difficult period of my life proved to be decisive for my subsequent course. My studies at the Medical School of the University of Athens as well as my postgraduate degrees in Obesity Medicine (Paris VI) but also in Anti-Aging (Fellow and board certified), they gave me the necessary equipment to be able to understand the problem of obesity in its proper scientific basis and to understand that the solution is not limited to the classical treatment of a simple diet. In my book IMPOSSIBLE FOREVER - IT'S A CHOICE! you will find everything about metabolism, diet plans and smart tips for a balanced diet!
Now you have in your hands my new book I EAT GREEK & WEIGHT LOSS- GOOD HEALTH IS A CHOICE, where you mention the richness of the Greek diet and how we can use it for weight loss and prevention of chronic diseases.
I want thank you all from the bottom of my heart for loving it and making it the Best Seller of the Year!
CURRICULUM VITAE OF THE DOCTOR - BIOPATHOLOGIST DR. MARIAS BREAD
The doctor-biopathologist Dr. Maria-Psoma graduated from the Medical School of the University of Athens.
She continued her education in biopathology-microbiology at the University Clinic of P.GNA. "ALEXANDRA".
In parallel with her specialty, she worked at the University Chair of Microbiology of the Medical School of Athens, from where she obtained her PhD thesis with honors.
Then she specialized in "Medicine and Surgery of Obesity" at the Medical School of the University of Paris (Paris VI) from where she obtains her Master's degree.
It is worth noting that she was the only European among French colleagues who obtained this postgraduate degree.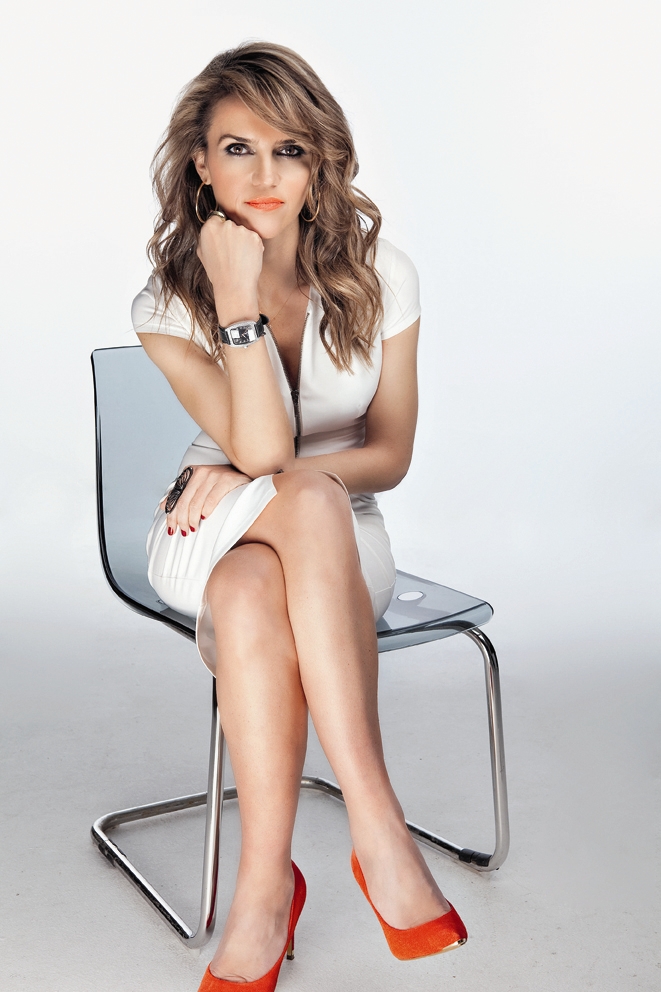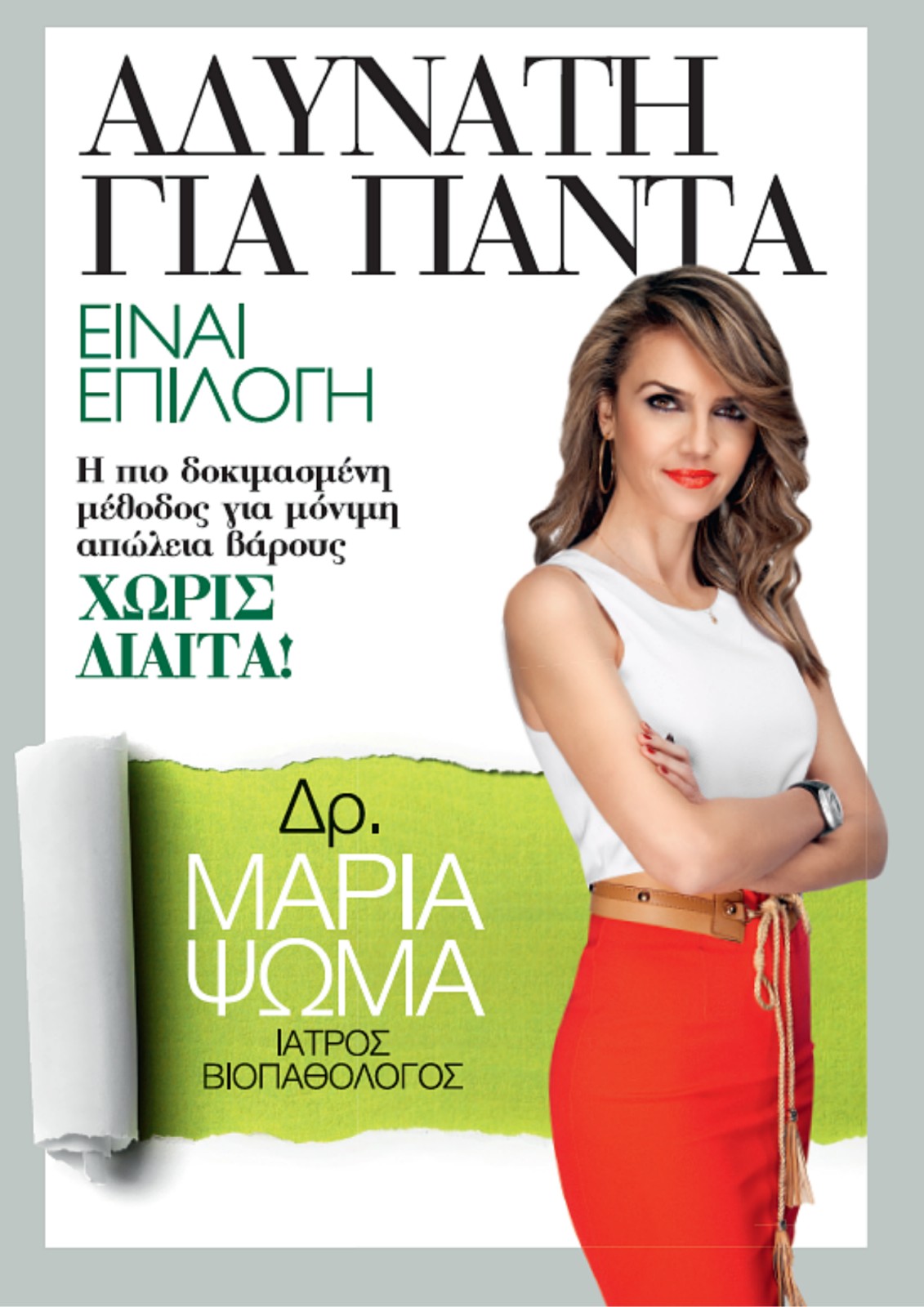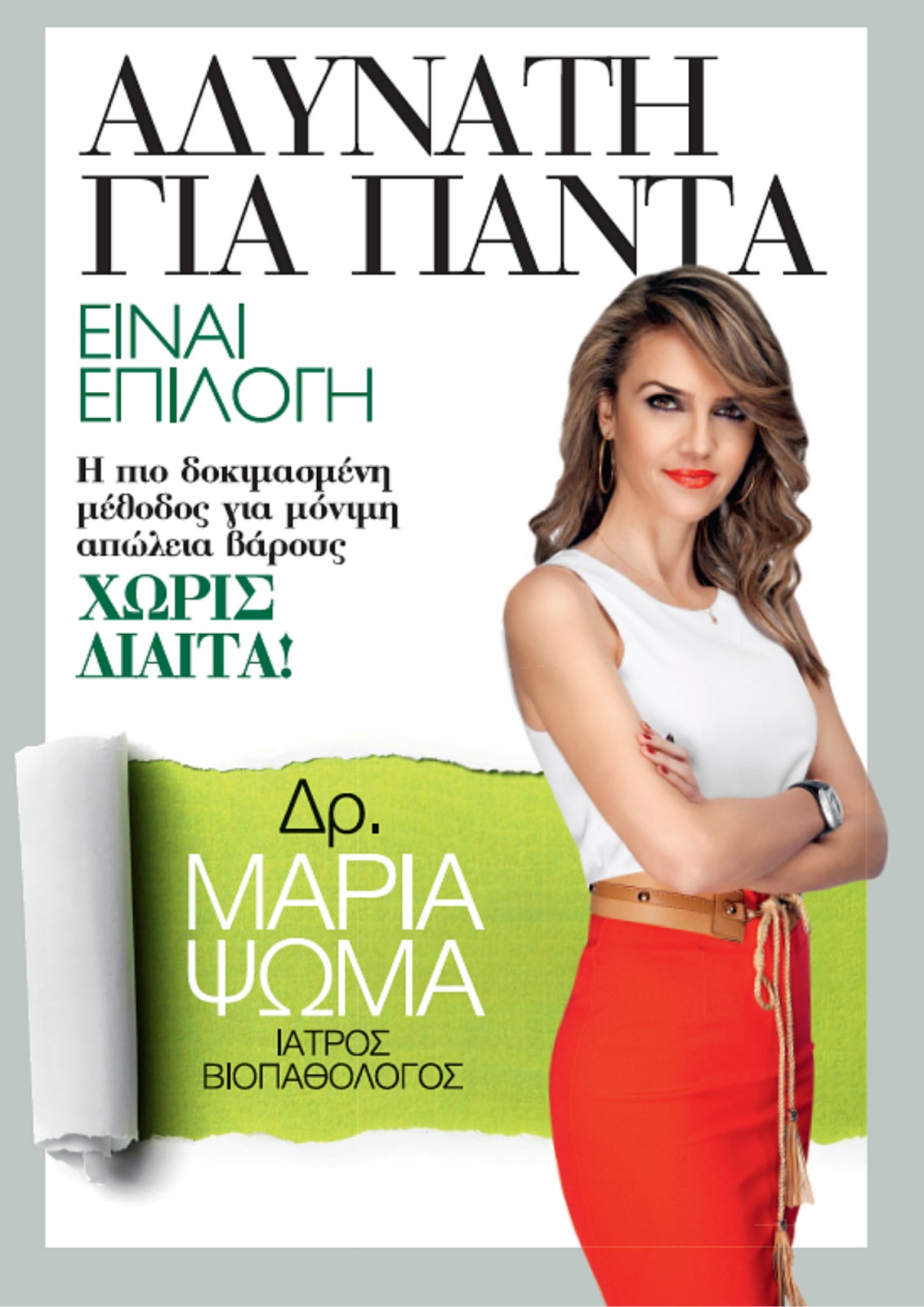 " ΑΔΥΝΑΤΗ ΓΙΑ ΠΑΝΤΑ "
In her first book, Dr. Maria Psoma, biopathologist, answers all the key questions, points out the dangers of malnutrition, helps you find out why you succumb to cravings and diet traps, urges you to change your lifestyle and eating behavior with easy tips, recipes and Proper and balanced diet programs, showing you the way to lose weight without "magic" diets and pills. Following 80% of her tips, in addition to losing weight, you will see significant changes in your body and you will gain large reserves of energy. Why staying lean is not a matter of genes it is a matter of choice!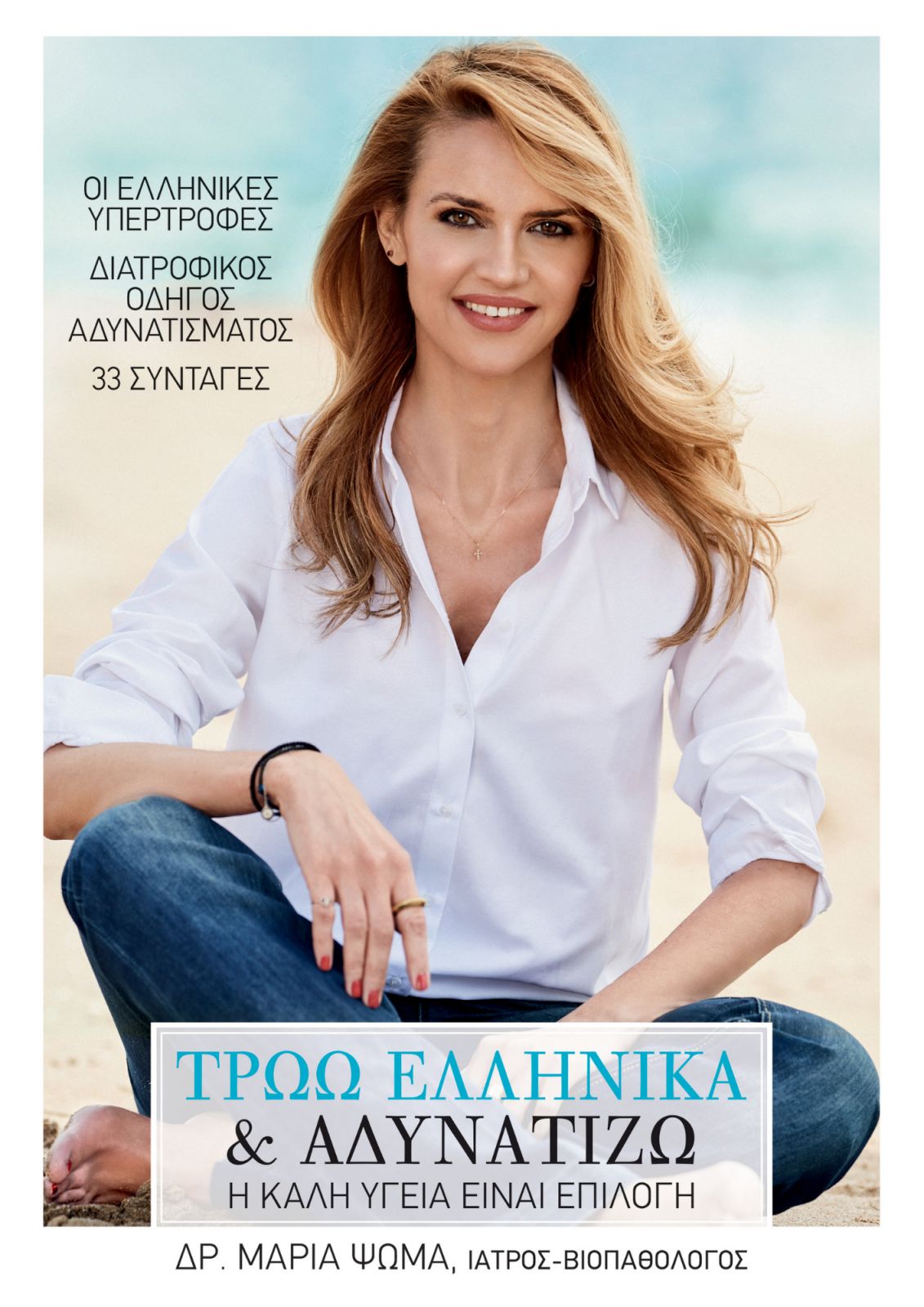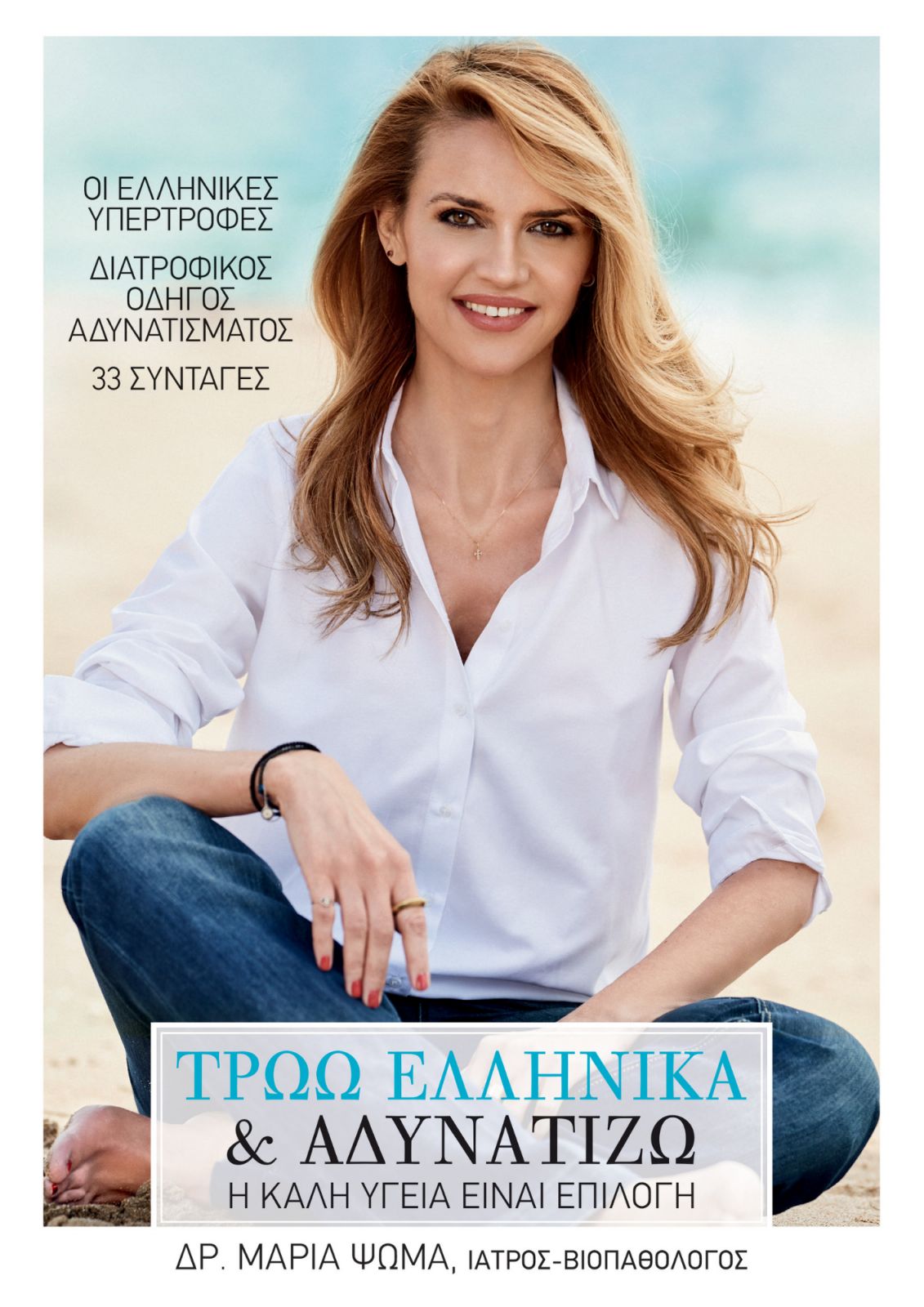 "EAT GREEK AND LOSE WEIGHT"
Are you looking for a beneficial and healthy lifestyle that will change you and offer you everything you need for anti-aging, nutrition, stress management, effective weight loss and more? Do you want to see your body and mood change and at the same time shine like never before? Are you wondering about the most effective weight loss strategies, but also the importance of a pure and nutritious Greek diet? Do you realize that diet means - first of all - health?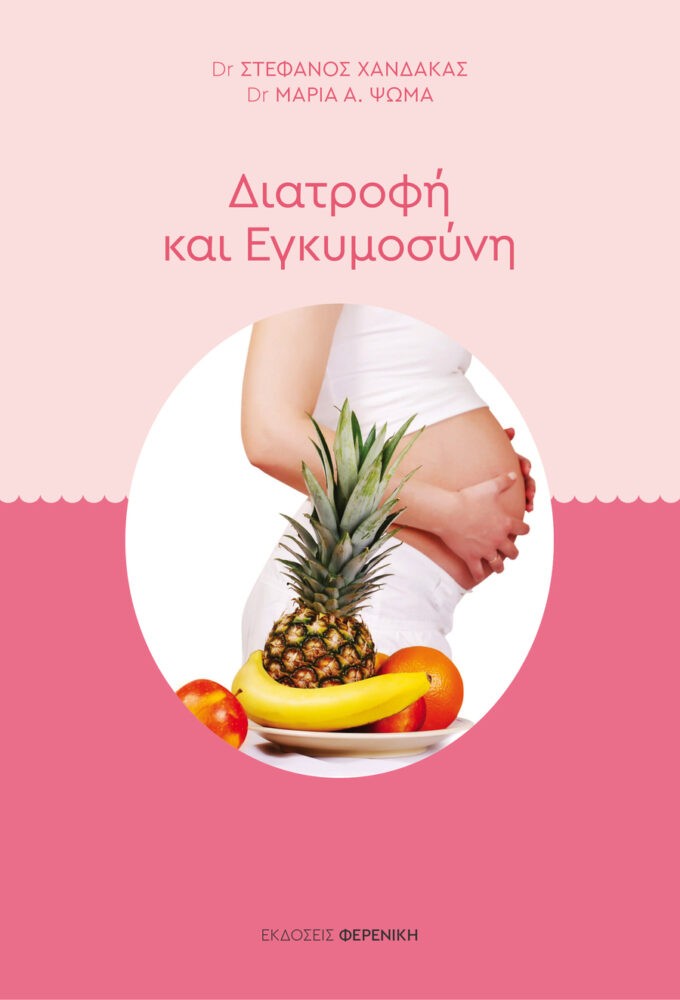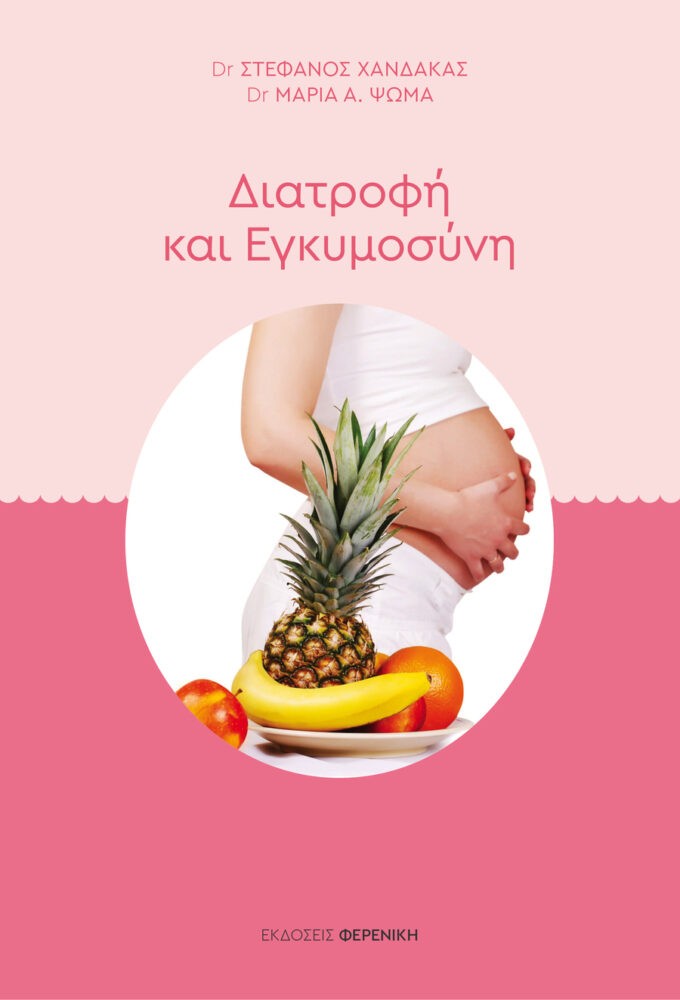 "NUTRITION AND PREGNANCY"
Two top scientists, each in their field, gynecologist Stefanos Chandakas and biopathologist Maria Psoma, share valuable tips with readers in a concise and illustrated pregnancy guide. From the first ultrasound to the end of labor, a safe and appropriate plan for every pregnant woman to prepare for the happiest day of her life
The PSOMA MEDICAL WELLNESS polyclinic.
collaborates with a team of highly trained doctors, with international distinctions and performances, who have been trained both abroad and in Greece.
Doctor Biopathologist
Plastic Surgeon
Pathologist