EAT GREEK
& LOSE WEIGHT
GOOD HEALTH
IS A CHOISE

Trust our services and change your life by following a proper and balanced diet!
Change your life by following a proper and balanced diet for yourself and for those you love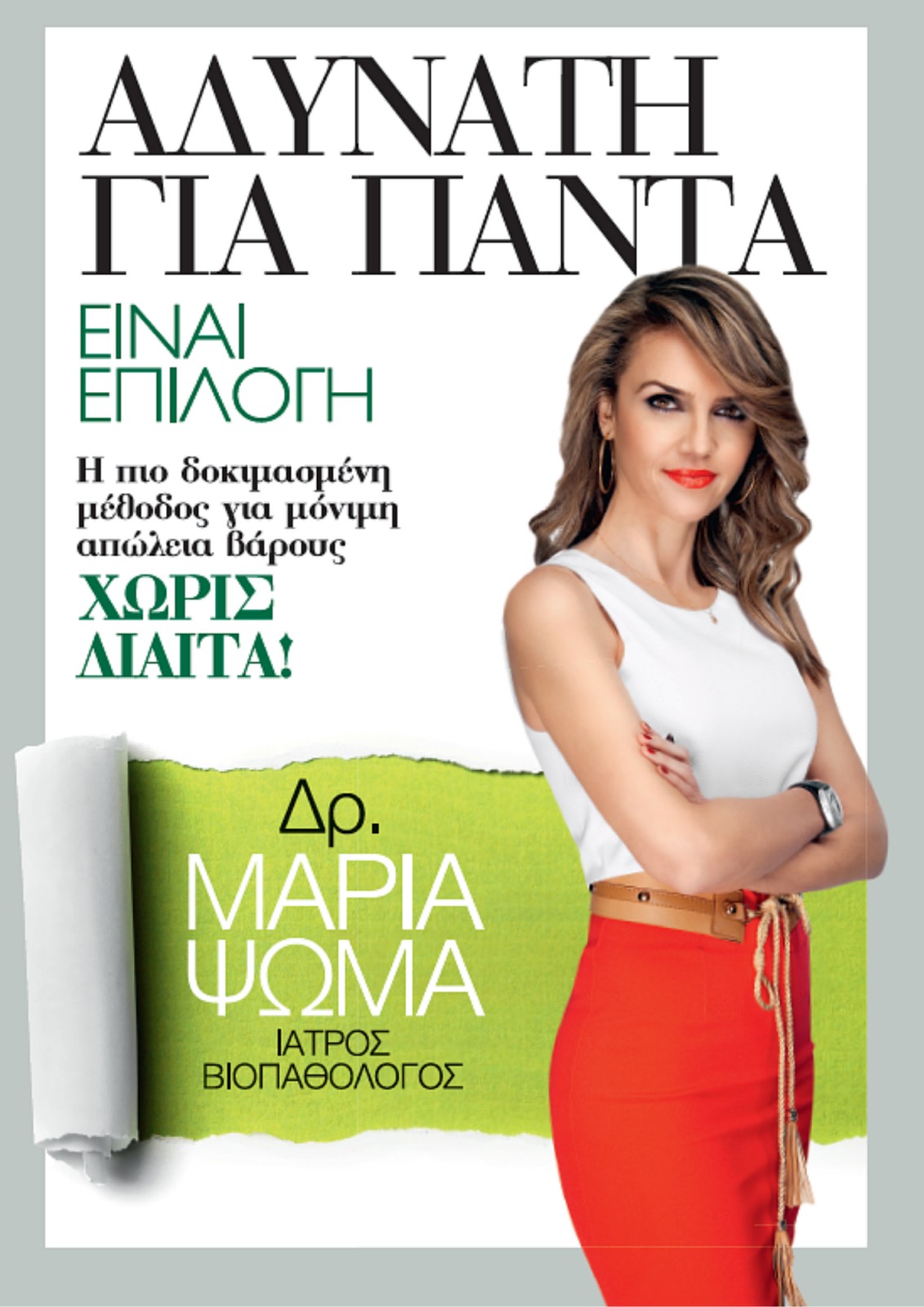 Shows in which we have occasionally been hosted or have "uploaded" on social networks
A few words from people who trusted us !!!
When I first went to Ms. Psoma's office about a year ago I was almost certain that once again I would not be able to lose my extra pounds, as happened all the previous years with the many weight loss efforts I made, with experts and non . What to say! I feel lucky to have met Ms. Psoma. Excellent professional, wonderful person. With her knowledge and experience she helped me not only to lose my extra weight without any fatigue and nervousness, symptoms that accompanied all my previous efforts, but also to believe in myself again. I also thank Mrs. Psoma and her associates who with their kindness and patience made me feel comfortable throughout this effort. Thank you from the bottom of my heart and I continue with them so that we can keep what we achieved together!
A MAN with a clean look… With perseverance, patience, but above all with inexhaustible power .. Power of soul, which offers her generously, through her heart .. When you have convinced yourself that you are tired, that you are bored or that you can not stand it anymore and you are one step ahead of giving up everything, she shakes your hand and says: "I am by your side. Together we will succeed, together we will continue our struggle, together we will walk this path .. Do not be afraid of anything, I am here for you .. " You see in her eyes that she absolutely believes what she says .. So you take some of her strength and continue the fight with her .. Because the fight is not only yours .. It is also hers .. It is our struggle ..
As a doctor i belive that
Food is Medicine "Hippocrates"